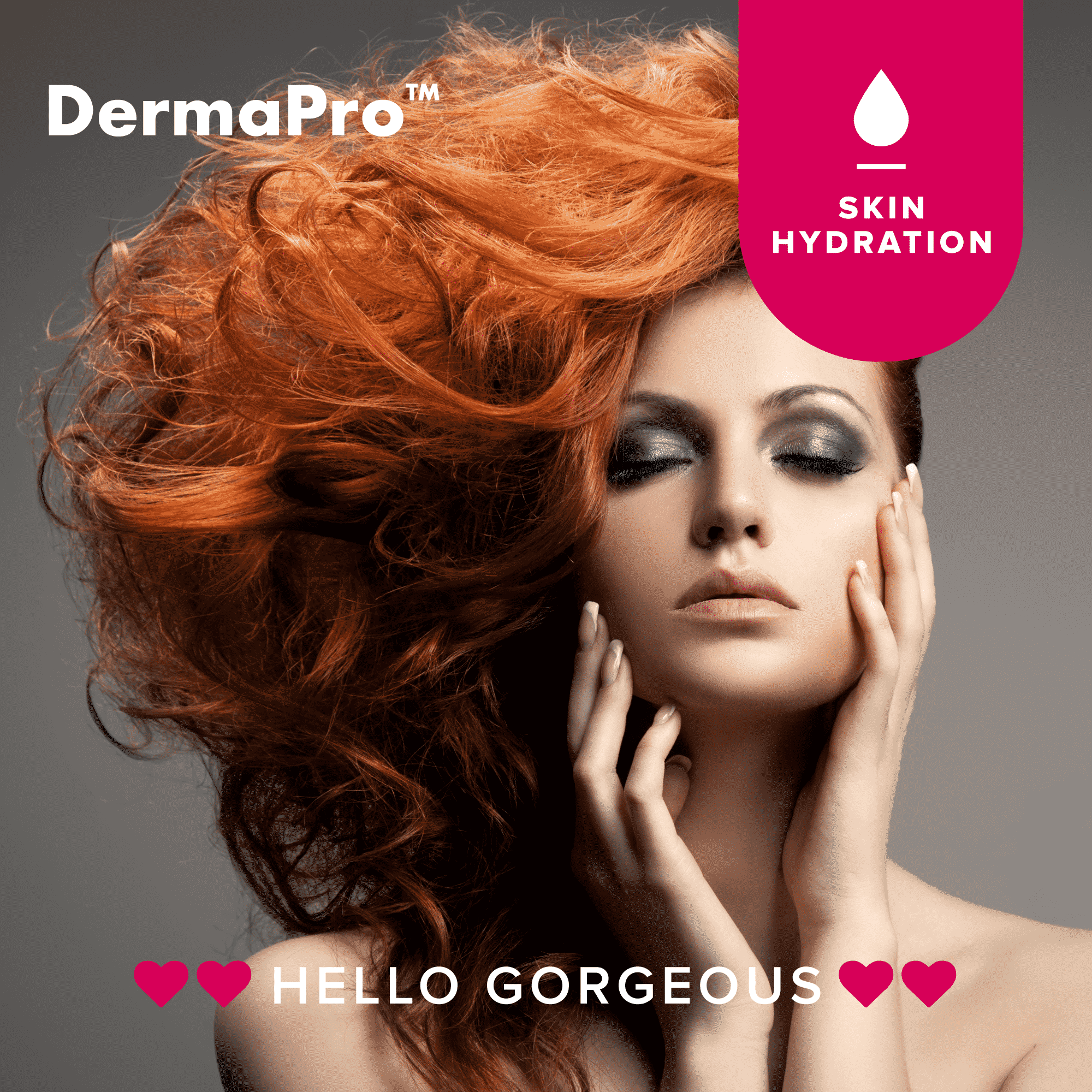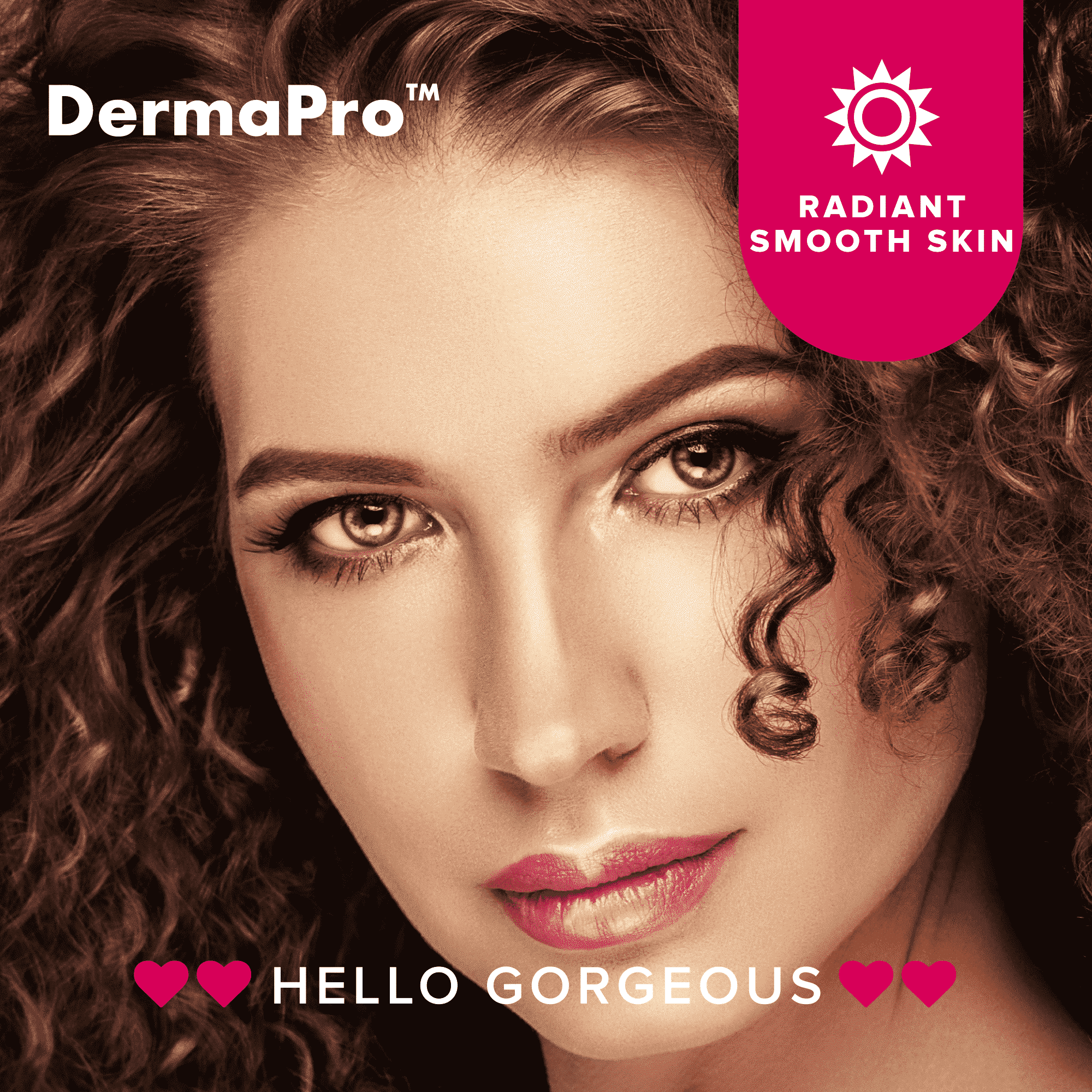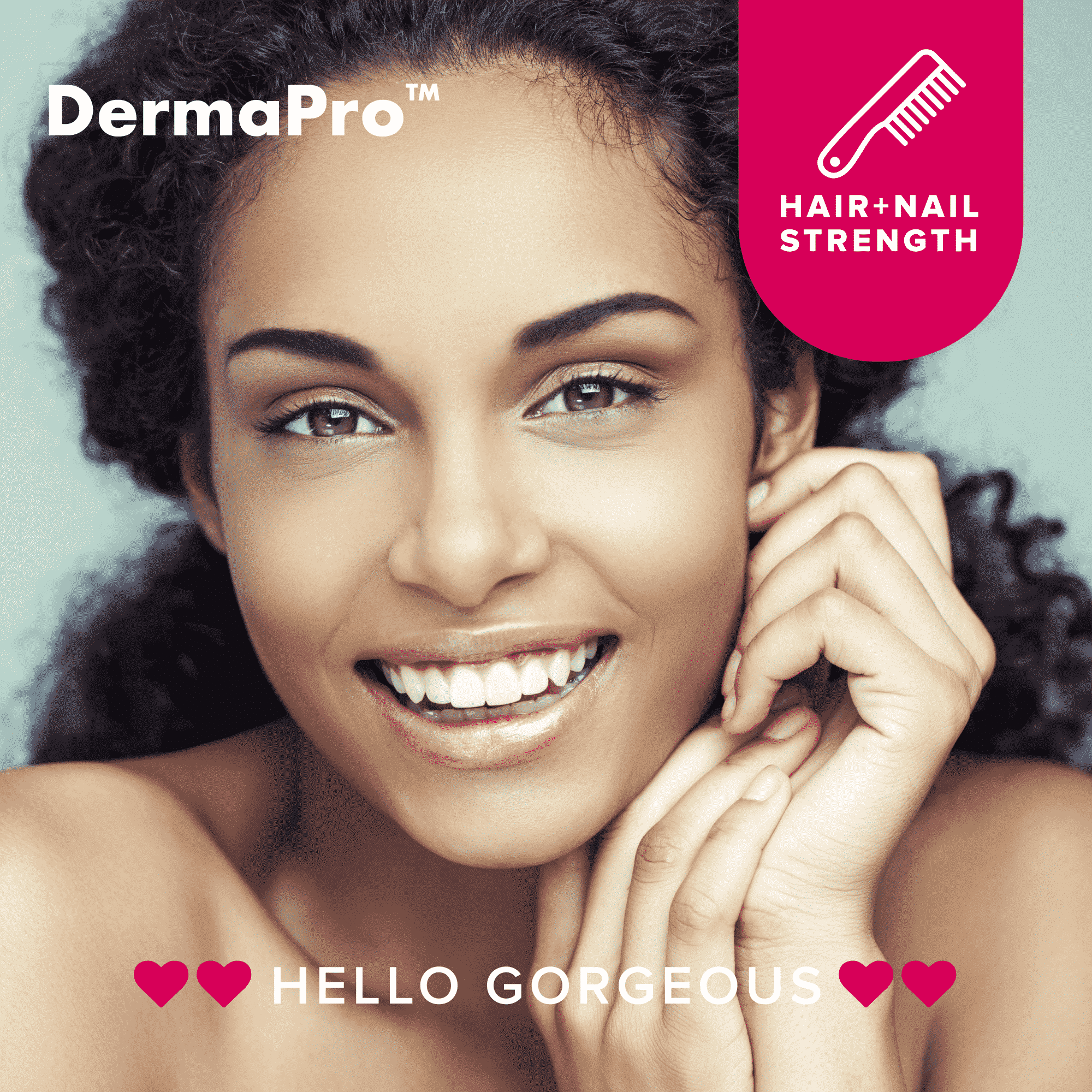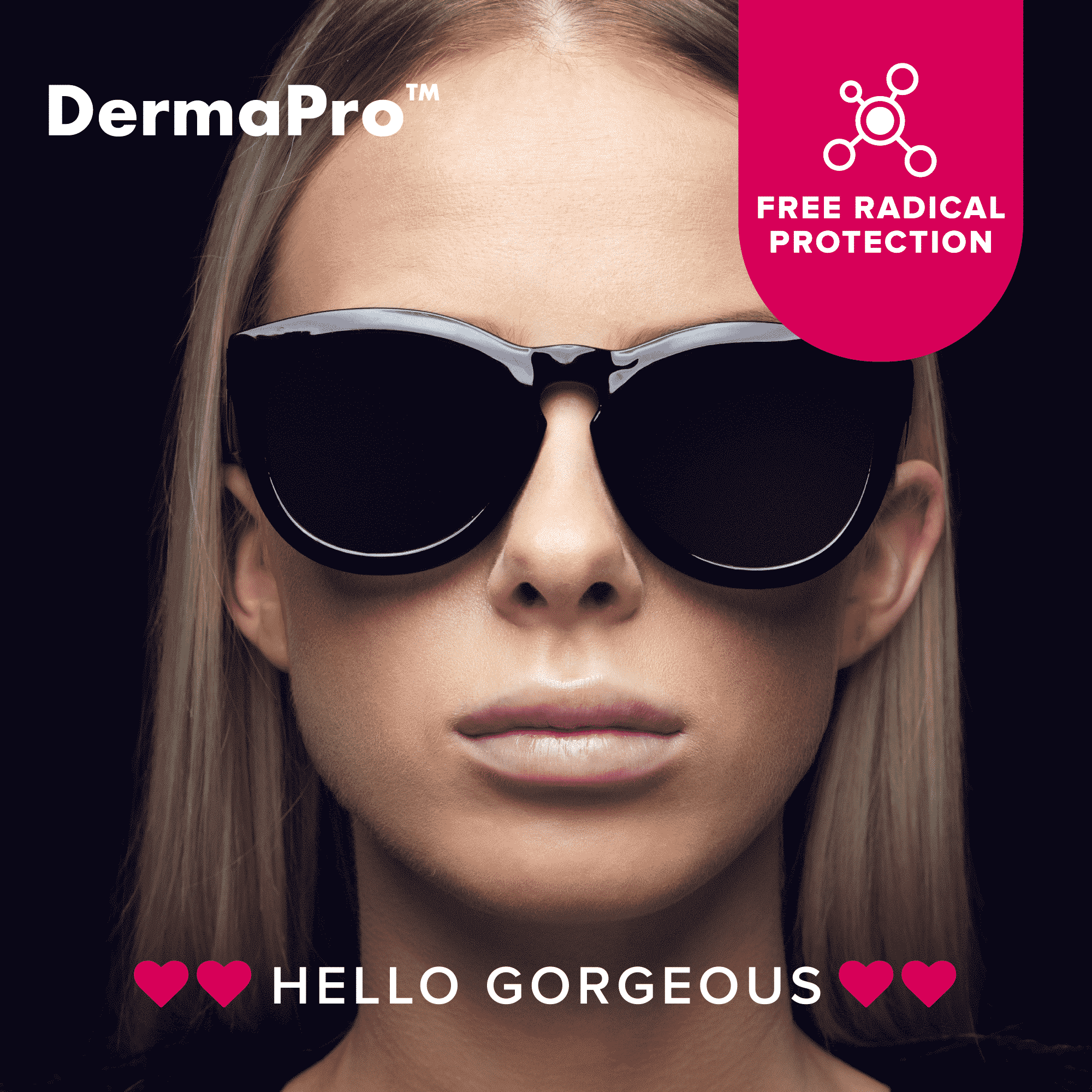 synergistic anti-ageing skincare matrix — 100% active ingredients — nothing else!
ALL-NATURAL DAILY HYPOALLERGENIC SKINCARE FROM WITHIN
Looking gorgeous is part of feeling gorgeous and healthy radiant skin is a sign of vibrant good health. DermaPro™ Fortified Collagen is your daily dose of gorgeous — a synergistic, high-purity, protein-rich, anti-ageing, skincare matrix specifically developed to promote youthful radiance and improved skin hydration from within, while offering protection against oxidative stress and free radical damage.
Hydrolysed collagen peptides (essential amino acids) promote skin health, vitality and radiance. DermaPro™ Collagen supports improved skin structure and strength, hydration and elasticity while helping to maintain moisture and smoothness, reduce fine lines and wrinkles.
DermaPro™ is formulated using OptiMSM® – the purest and safest form of MSM you can find, obtained via a special patented distillation process. OptiMSM® is also backed by numerous clinical studies for safety and efficacy. MSM (methylsulphonylmethane) is a naturally occurring organic sulphur-rich compound essential for optimal health, tissue repair and skin rejuvenation. Sulphur is the fourth most abundant mineral in the human body and is a major building block and key component of collagen that supports the skin's structural framework. It is also a building block of keratin, the main structural constituent of hair and nails.
An essential nutrient, powerful antioxidant and skin-soothing agent — vitamin C also promotes natural collagen synthesis. DermaPro™ is formulated with a natural form of vitamin C buffered with calcium, making it much more readily absorbed and less acidic (gentler on your digestive system) than regular vitamin C.
OTHER INGREDIENTS : NONE
PRODUCT OF SOUTH AFRICA
REJUVENATE RESTORE REPAIR
100% Pure — 100% Natural — 100% Active Ingredients
Naturally. With so much mis-information around, along with questionable ingredients in many supplements today it's no longer just about what goes into them, but rather what is left out that makes DermaPro™ Fortified Collagen special. In our case you won't find any unnecessary or counter-intuitive ingredients, such as sugars, artificial sweeteners, flavours, colours, bulking agents or liquid carriers loaded with preservatives — DermaPro™ is specifically formulated for anti-ageing skincare from within — using 100% pure, 100% natural, 100% active ingredients and nothing else — nothing artificial — nothing synthetic — just as nature intended.

Certified Halaal by National Independent Halaal Trust (NHIT) South Africa. Registration No. H786/NR 199
*Certified Kosher at source.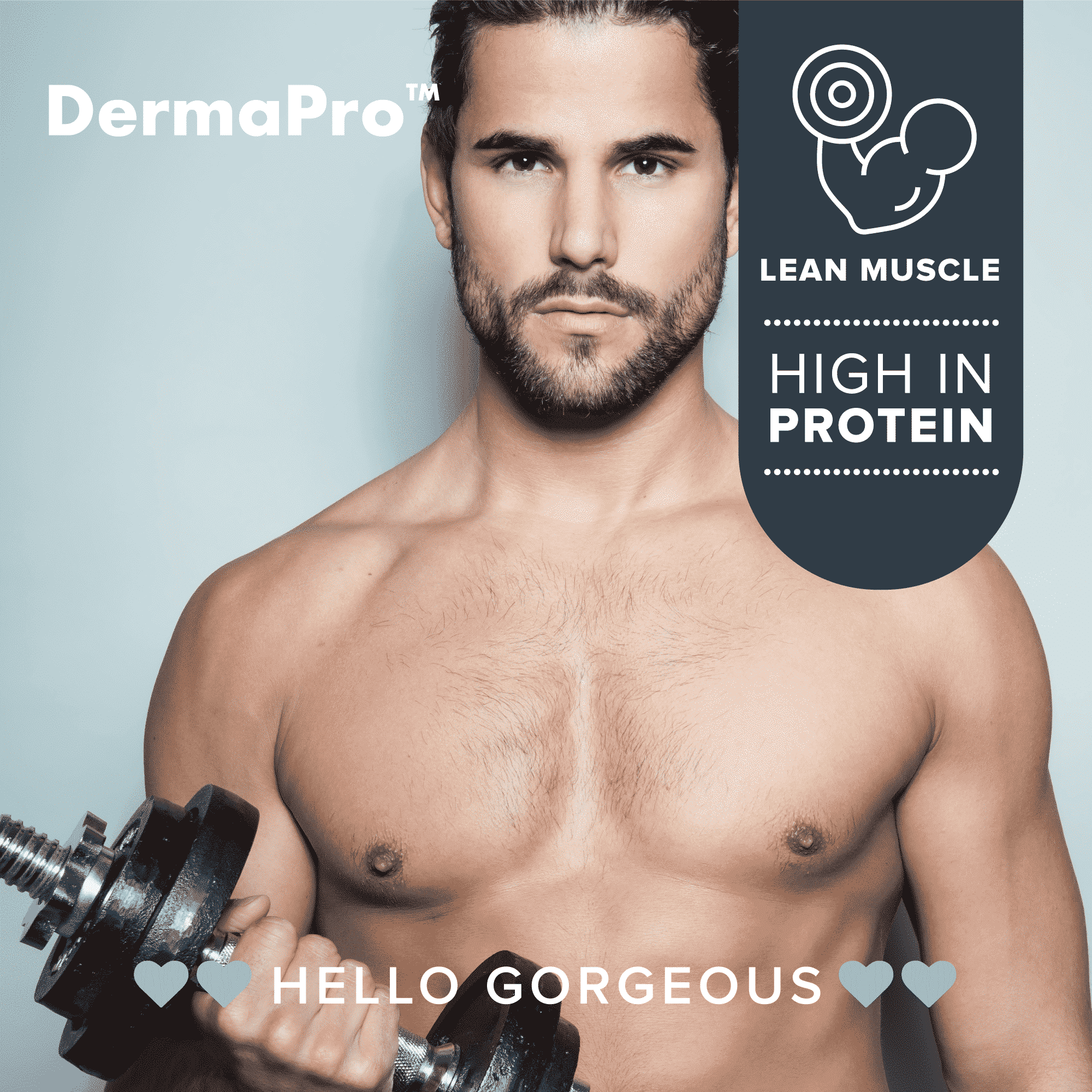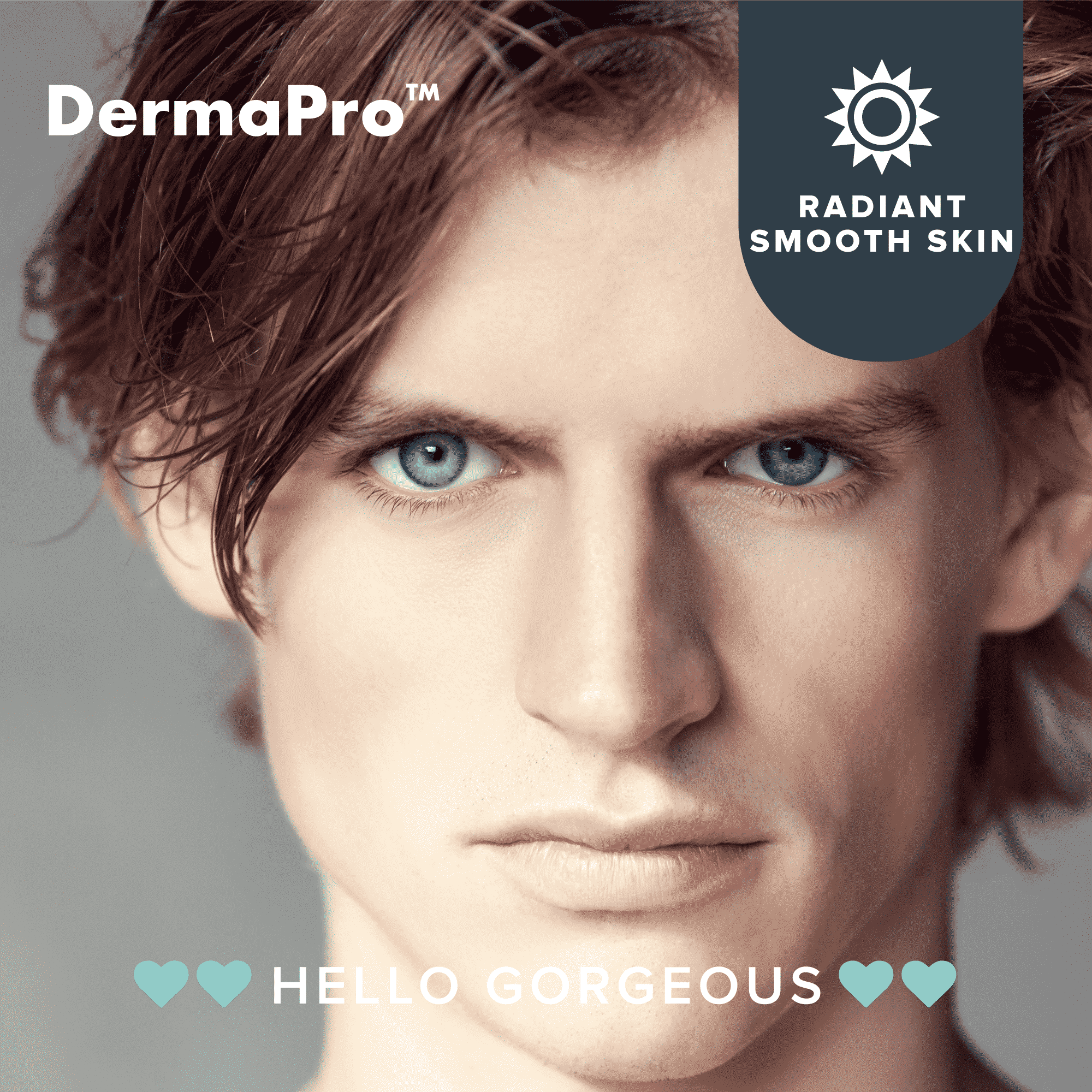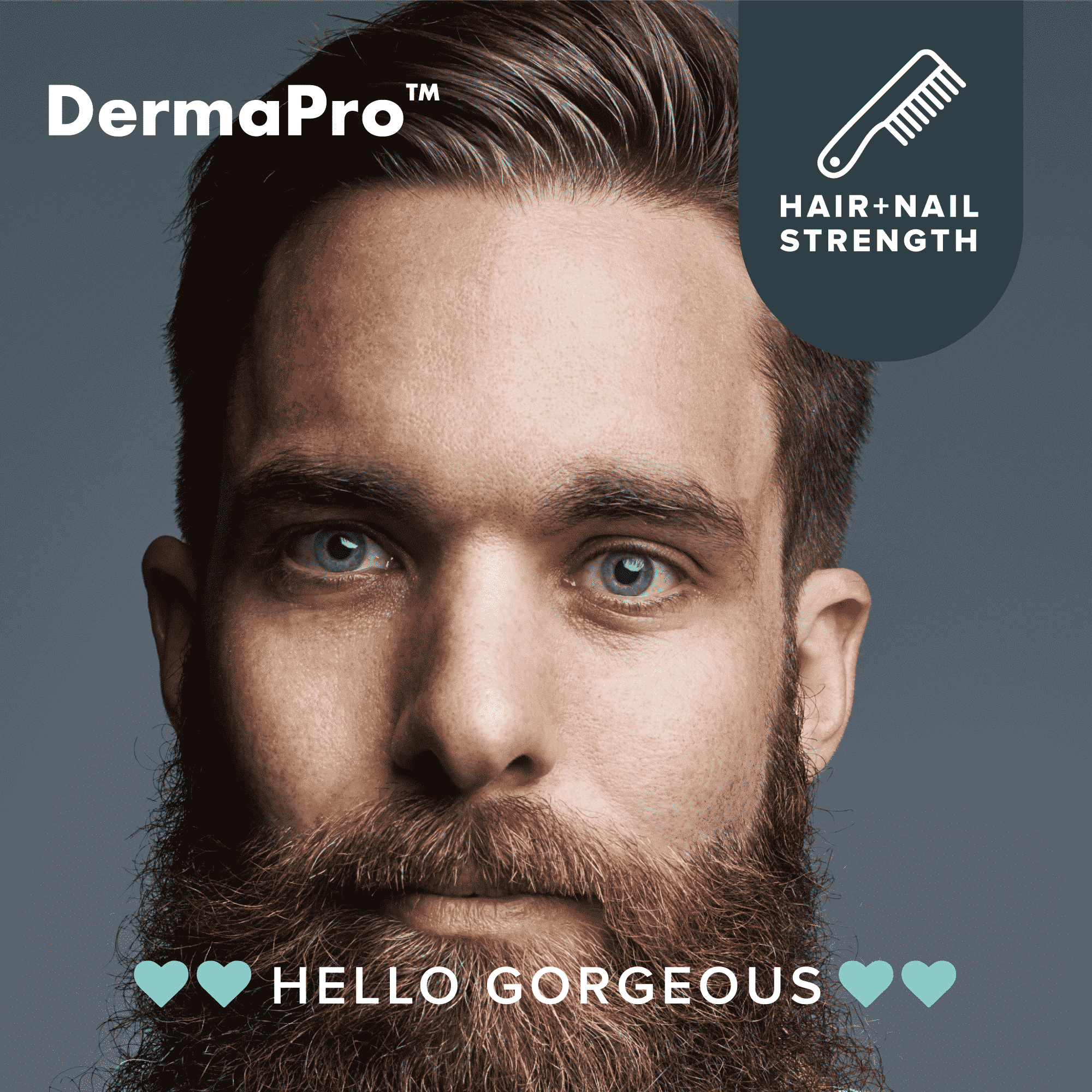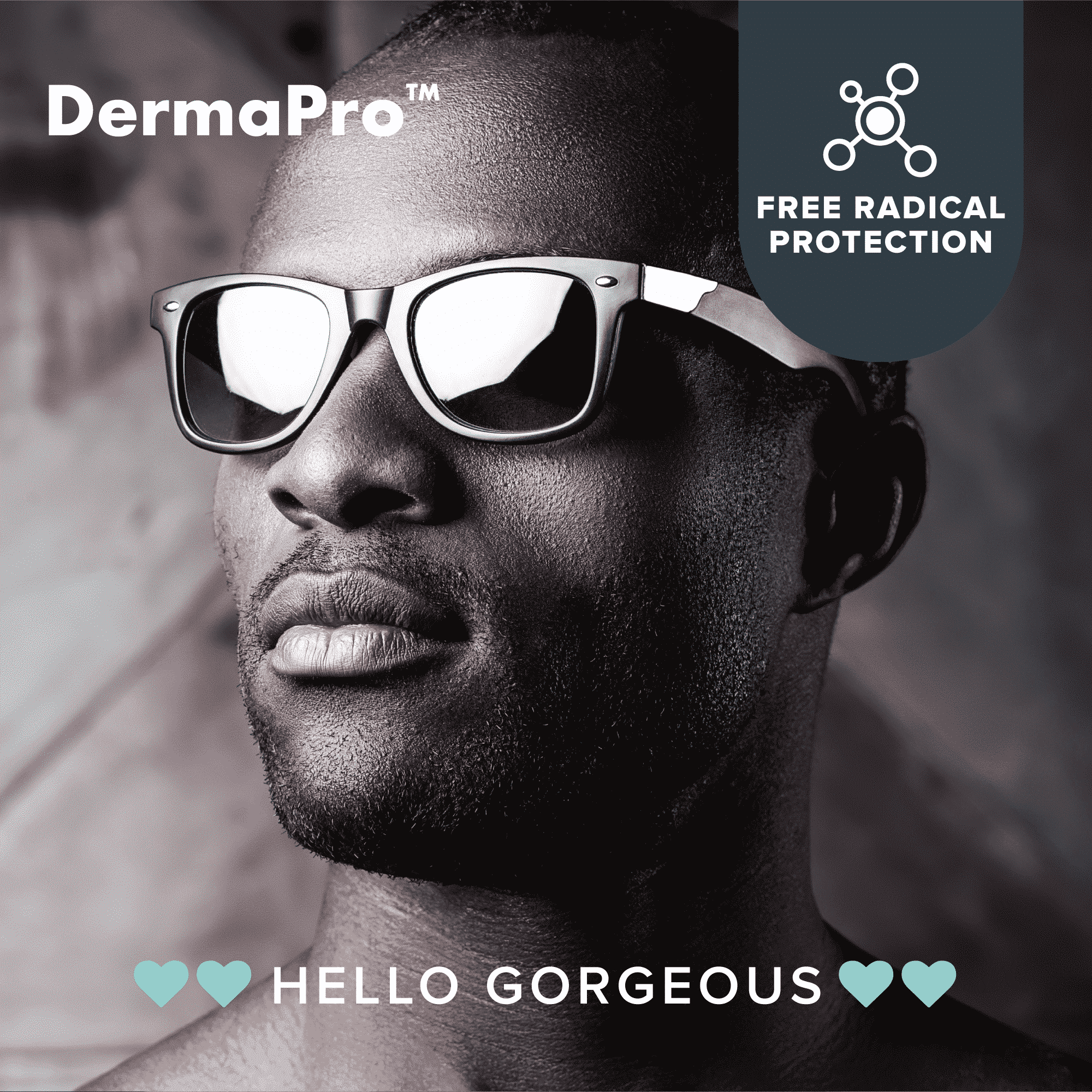 NOTHING LOOKS AS GORGEOUS
AS FEELING GORGEOUS
DAILY HYPOALLERGENIC SKINCARE FROM WITHIN
The information appearing on www.dermaprocollagen.com is for educational and informational purposes only. Information and products are not intended to prevent, diagnose, treat or cure any disease or condition.